WORKSHOP DI DANZA AEREA 11.02.2023:
Sabato 11.02.2023:
15:30/17:00 Aerial basic adulti dai 16 anni.
17:00/18:15 Aerial BASIC bimbe dagli 8 anni.
18:30/20:00 Aerial intermedio
COAH: Vittoria Sideri
Nasce come Danzatrice classica e contemporanea con oltre 20
Anni di carriera professionale. Dopo la laurea in giurisprudenza e dopo un master universitario in SPORT, Management e Marketing con il massimo dei voti decide intraprendere la carriera di ballerina e contemporaneamente di Coach attraverso studi continui e aggiornamenti.
– ITALIAN FEDERATION FITNESS CERTIFICATE( pilates basic, props, advanced e reformer)
-INTERNATIONAL CERTIFICATION PERSONAL TRAINER SCHOOL SNPT MILAN (Functional training)
– CERTIFICATE OF ATTENDANCE (REAXING TRAINING INTERNATIONAL ACADEMY)
-DEGREE LAW/ UNIVERSITY MASTER IN SPORT, MANAGEMENT,MARKETING AND SOCIETY.
-COACH CERTIFIED SUSPENTION ACTIVITY QUEENAX
-MASTER COACH OUTRACE ( Aerial Hammocks, Aerial sport)
-BUNGEE FLY COACH CERTIFIED ENDAS.
Da circa 8 anni appassionata più che mai alle discipline aeree e, oltre ad insegnare come preparatrice atletica e coreografa aerea spazia la sua carriera professionale come Danzatrice sui tessuti.
È tra le prime ballerine italiane a far conoscere la danza aerea in Italia esibendosi in occasione di eventi nazionali e internazionali.
Viene scelta come coach italiana di Aerial Yoga nel 2018 in un famosissimo reality televisivo a Londra, "100 years younger.
Ha partecipato nel corso degli anni di carriera come danzatrice solista a eventi internazionali. Tra i più recenti: ( Gucci Paris, Palladium Berlino, Cina Centurion Palace Venice,Hotel De paris Montecarlo, Armani Privè, FIBO COlonia, Casinó Venice, Tentazioni Venice,Tupperware Forte Village Resort, Sheraton Doha, Tourneè nazionale 2019/20 in diversi teatri italiani con il Musical "La Sirenetta" ).
Ha svolto collaborazioni come Personal Coach, tra le più importanti: Virgin Active, Dabliu Barberini Roma, Hard Candy Madonna Roma,SDM Scuola di Musical Fuori di Danza Milano, Centro Sportivo Tribune Ca, PPM Studio Pilates Ca, Palazzo Doglio, Forte Village resort,Ceresio 7 spa and gym
WORKSHOP DI DANZA AEREA 11.02.2023
Domenica 12.02.2023
9:30/11:00  Aerial basic turno adulto dai 16.
11/12:15 Aerial basic bimbe dagli 8 anni.
12:30/14 Aerial intermedio
MODALITÀ D'ISCRIZIONE
Per gli adulti over 16 anni la quota di iscrizione è di CHF 180
Contattaci al +41 79 967 70 83 – info@mtashes.com
EVENTO: WORKSHOP DANZA AEREA
Dove: Mt. Ashes CrossFit
Quando: Sabato 11 e domenica 12 febbraio 2023.
Orari, sabato dalle 15:30 alle 20:00, domenica dalle 09:30 alle 14:00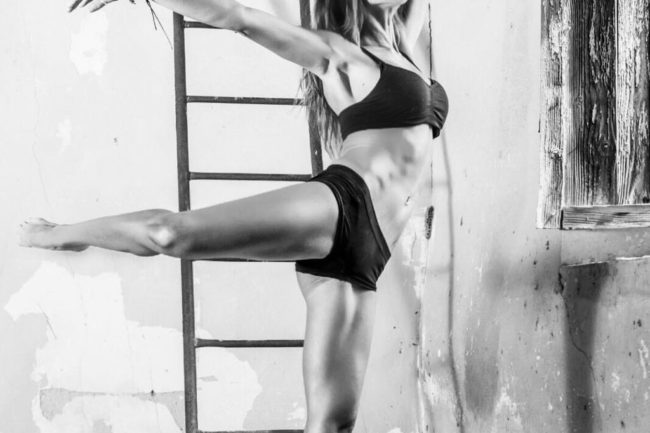 Visualizza questo post su Instagram